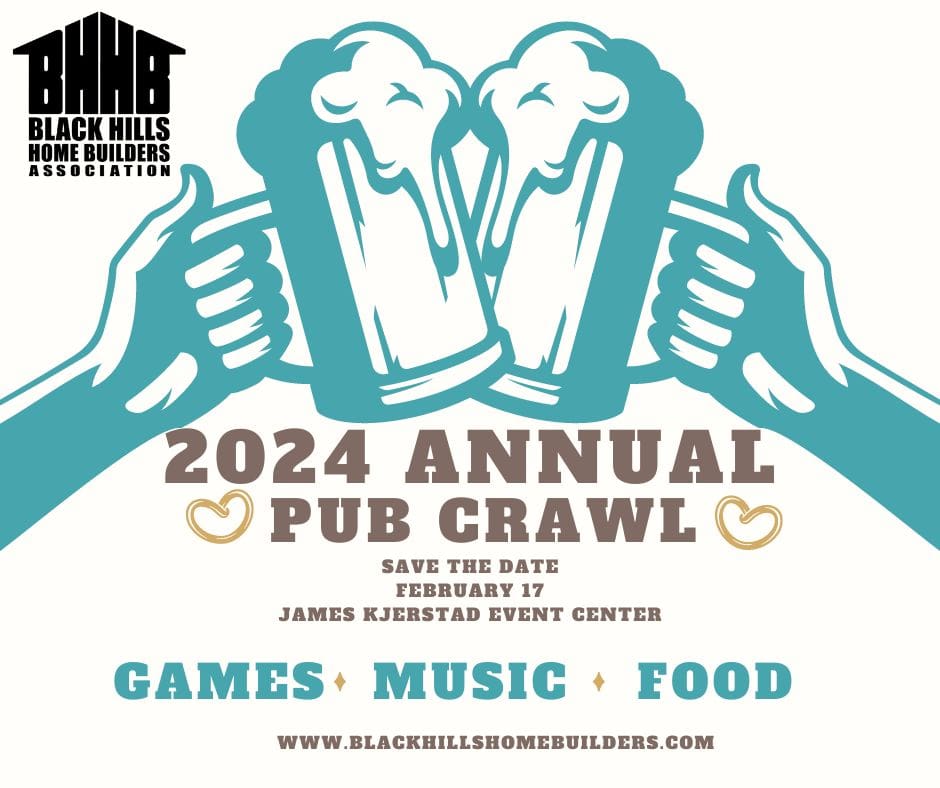 Black Hills Pub Crawl is an annual event that has grown immensely over the last 11 years. Starting from the first event raising $300 to over $77,000 in 2023. The event is held every February at the Central State Fair Grounds with the intention of raising funds to donate to two families in need in the local community. Our membership really comes together for this event by donating items for our live and silent auction, showing up for the event and purchasing items!
We are proud to support our community as an organization and look forward to this event every year. Save the Date for Feb 17, 2024 Pub Crawl!
Do you build homes and need connections?
Become a member and take advantage of our superior Black Hills networking community!