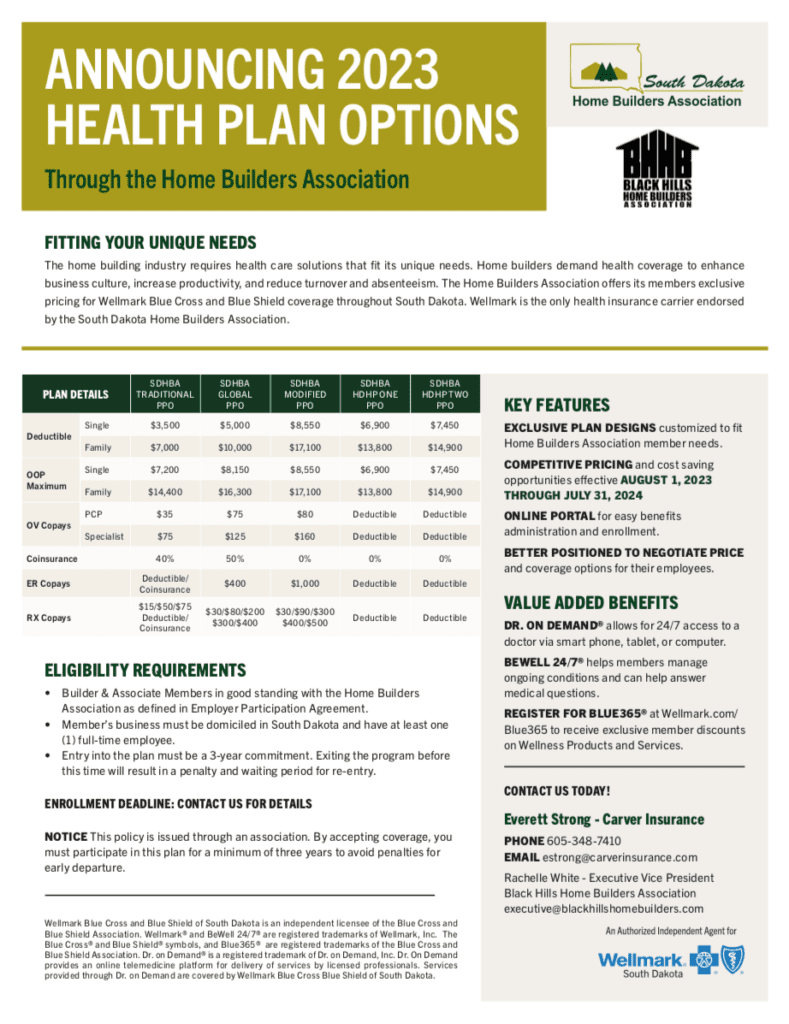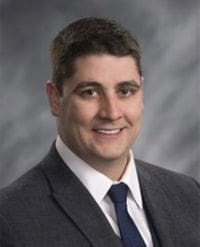 From the Health Insurance Desk…
August 2023 Open Enrollment for the South Dakota Home Builder's Association Health Plan has come and gone, but not without it's share of milestones.
The past and continued success within the program has afforded members the opportunity to be given Composite Rates starting Aug 2023, meaning a simplified and more competitive premium moving forward for members and employers alike.
The State Association officially crossed the 250 member's enrolled level as well, with 5 new employer Chapter members joining their local HBA to gain access to these incredible benefit plans.
Last but not least, we've recently partnered with our local Aflac offices in order to provide an additional layer of Employer Benefits to an already awesome membership. We're hopeful this will give members and employers alike an additional resource for finding protection and help when they need it most.
May the snow fly late and the sun shine long
-Everett Strong
BH Agency and Carver Insurance
605-348-7410
Do you build homes and need connections?
Become a member and take advantage of our superior Black Hills networking community!