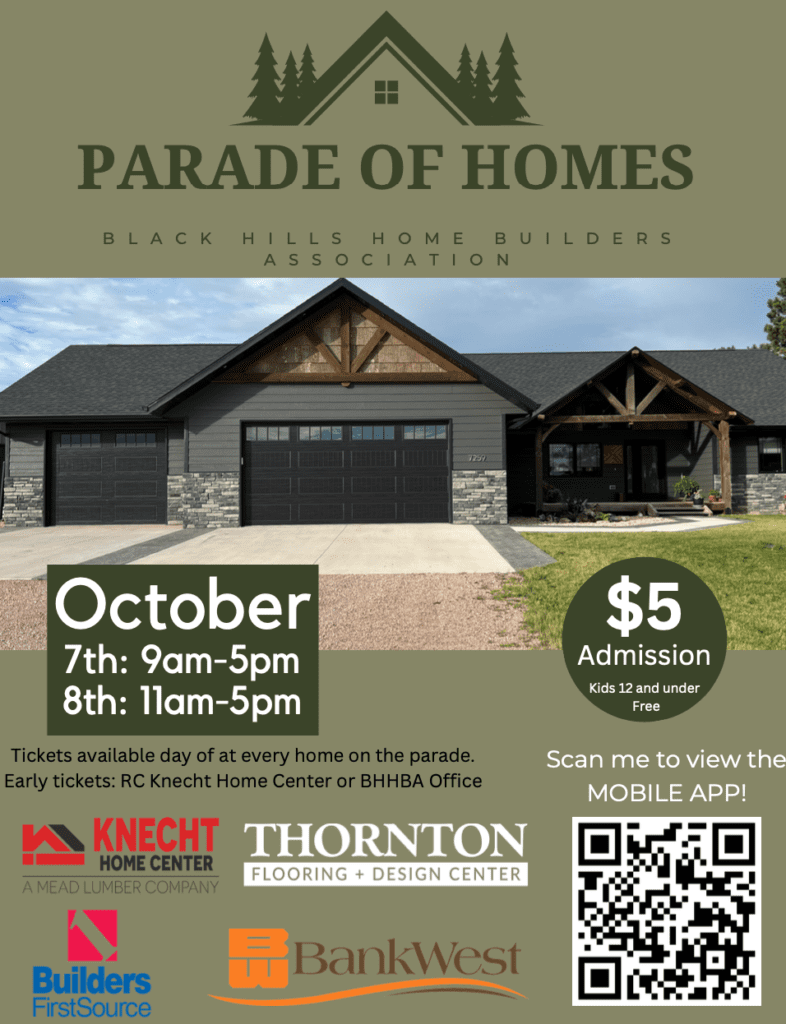 The Parade of Homes is an annual event that happens every fall hosted by the Black Hills Home Builders Association. The purpose of the parade is to encourage home ownership and the promotion of local craftsman using progressive home designs, coupled with the use of innovative products and ideas, resulting in a positive image of home builders to the community.
The Parade features local builders and new construction homes. We are currently developing our mobile app so you can map out your own personal parade and tour homes at your pace over a two-day event. Homes are listed in categories by price and size. If you're interested in purchasing a home or just exploring new home trends, check out our parade to see a variety of new homes right here in Western South Dakota. Parade entry is $5 and good for the entire weekend.
Interested in showcasing a home? Email us
The Parade is Oct 7 and 8th, 2023. 
Be the first to know about our Parade of Homes App!
We are currently working on the next best way to experience the Parade of Homes – an app! This will allow you to virtually tour the homes and create your own personal parade. Sign up now to be the first to download!
Read the Parade of Homes publication!
Do you build homes and need connections?
Become a member and take advantage of our superior Black Hills networking community!