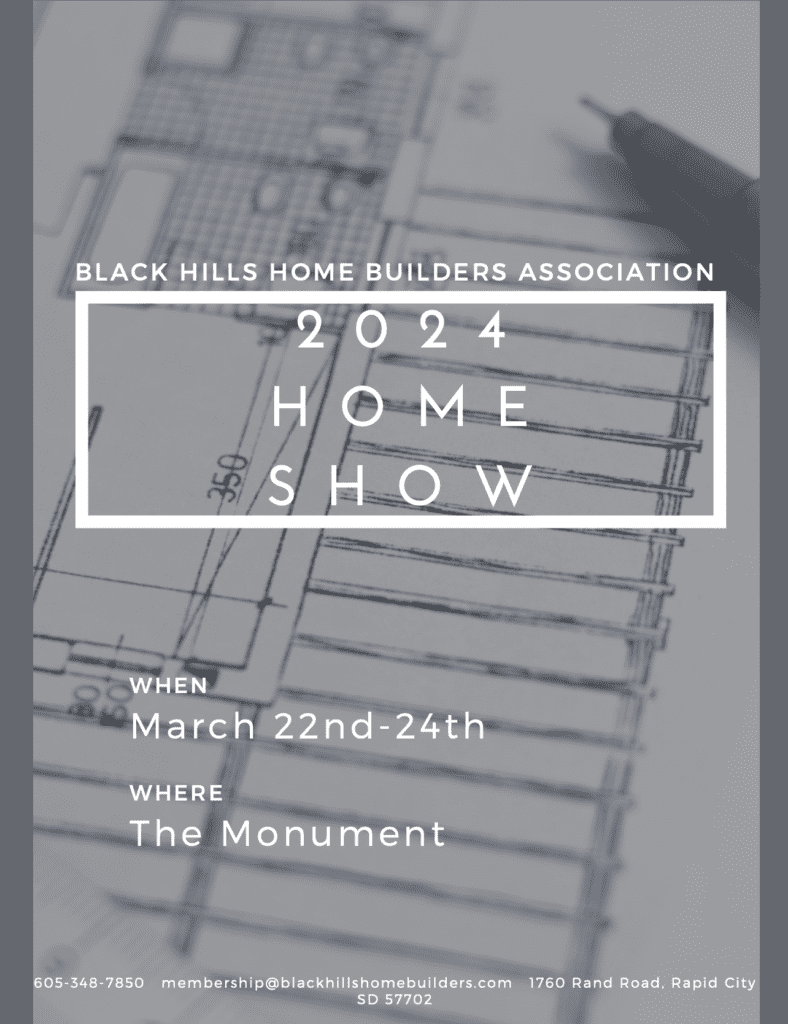 The Home Show is an annual regional trade show focusing on the home building industry. It's the largest Home Show in the United States for a community of Rapid City's size. Created and sponsored by the Black Hills Home Builders Association, the event offers vital information and is an excellent opportunity for the public to get all their home needs in one place.
 
Also featuring a Market Place Pop Up with over 75 small local businesses to shop from. Crafts, boutiques, bakeries, home décor and more in the Barnett Fieldhouse.
Plan now to attend the 2024 Home Show which traditionally hosts over 400 booths in a three-day period.
The 2024 Home Show will be March 22-24 at the Monument. Applications will be released in October for vendors and sponsorships.
Read the Home Show publication!
Do you build homes and need connections?
Become a member and take advantage of our superior Black Hills networking community!